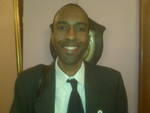 LISTEN TO ALAN PAGE
Audio clip: Adobe Flash Player (version 9 or above) is required to play this audio clip. Download the latest version here. You also need to have JavaScript enabled in your browser.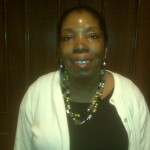 LISTEN TO DOROTHY DOUGLAS
Audio clip: Adobe Flash Player (version 9 or above) is required to play this audio clip. Download the latest version here. You also need to have JavaScript enabled in your browser.
In fourteen days, the April 26 will take place for special election for the D.C. Council (as well as for the State Board of Education for Wards 4 and 8).
(In-person absentee) Voting has already begun.
From the D.C. Board of Elections and Ethics: "Any voter can cast a ballot by mail or at the Board's office at One Judiciary Square. In-person absentee voting will be available seven days a week beginning on Monday, April 11 from 8:30 a.m. to 8:00 p.m. except on the following dates: Sunday, April 17, 12:30 – 5:30 p.m.; Sunday, April 24, CLOSED; Monday, April 25, 8:30 a.m. – 4:45 p.m."
TheFightBack is putting the same ten questions to each of the candidates for at-large councilmember.
From The Current: "[Democrat] Dorothy Douglas, a native Washingtonian, has represented Ward 7 on the D.C. State Board of Education since 2008. Previously, she served as an advisory neighborhood commissioner in Northeast for 12 years, including four as chair. Before retiring, she worked as a case manager for the D.C. Department of Corrections, and she describes her job as having been 'similar to a social worker.'"
From Statehood Green Party candidate Alan Page's website (The Current omitted Page in its rundown of Council candidates): "I am a Ward 6 homeowner and single father. I work with area arts organizations dedicated to transforming the lives of at-risk youth, such as One Common Unity and Midnight Forum. I am an attorney who has helped special education students get support they need from DCPS and has worked with area artists seeking to turn their passion into a viable business."
Questions for Council candidates:
1. D.C.'s top income tax bracket begins at $40,000, so someone making $40,000 or $4 million pays the same tax rates as someone making far less. Are you in favor of taxing the District's highest income earners in order to avoid further cuts to safety net services?
2. What are your thoughts on former Chancellor Michelle Rhee's so-called school reform?
3. Do you support Walmart's attempt to bring four stores to the District of Columbia?
4. D.C. taxicab fares are some of the lowest in the country. Would you be in support of making D.C.'s fares competitive with neighboring jurisdictions?
5. What is your position on the recently introduced taxicab medallion legislation?
6. D.C. councilmembers are the second highest paid city council in the country, according to a report by the Pew Charitable Trust. Yet, in addition to their $125,000 salary, councilmembers are able to earn outside income. If elected, will you commit to foregoing any additional income and stick to just your Council salary?
7. What is your position on the HPV vaccine, which is mandated for sixth grade girls in the District of Columbia and Virginia, and nowhere else in the U.S.?
8. What is your position on statehood versus voting rights for the District of Columbia?
9. Did you vote for Adrian Fenty in the recent mayoral election?
10. Is there anything you'd care to add?
For more information about voting in the upcoming election contact DC Board of Elections and Ethics at www.dcboee.us <http://www.dcboee.us/>
, located  441 4th St, NW, Suite 250 North, Washington, DC, 20001. Telephone: (202) 727-2525 or toll free at 1-866-DC-VOTES.
Related Links:
http://alanpagedc.blogspot.com/ <http://alanpagedc.blogspot.com/>
http://www.dorothydouglas.com/ <http://www.dorothydouglas.com/>
www.dcboee.us <http://www.dcboee.us/>
Related Stories:
April 26 Special Election: At-Large D.C. Council Candidates Vincent Orange and Joshua Lopez In Their Own Words <http://thefightback.org/2011/04/april-26-special-election-at-large-d-c-council-candidates-in-their-own-words/>