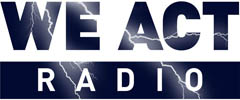 Listen to full show:
Audio clip: Adobe Flash Player (version 9 or above) is required to play this audio clip. Download the latest version here. You also need to have JavaScript enabled in your browser.
This weekend, a movie about the Tuskegee Airmen is premiering at 2,500 theaters across the country. "Red Tails," starring Cuba Gooding Jr., highlights the African American pilots who fought in World War II. Tonight, we'll hear from two Tuskegee Airmen in their own words.
Then we'll turn to District of Columbia Public Schools budget watchdog Mary Levy, as she discusses DCPS's de facto segregation, lack of transparency and the cheating scandal.
But first, we hear from legendary activist and comedian Dick Gregory, who this past week had trespassing charges against him dropped. The longtime fighter for human and civil rights was arrested a block away from the White House in September at the office of Kenneth Feinberg, the administrator of the $20 billion Gulf Coast oil spill compensation fund. Gregory and other activists contend that many of the poorer victims of BP's 2010 oil spill remain uncompensated. Tuesday outside the D.C. Superior Court, I caught up with Gregory, who was joined by his attorney E. Faye Williams with the National Congress of Black Women, and Art Rocker, chairman of Operation People for Peace.
TheFightBack can be heard Saturdays from 9-10 p.m. at WeActRadio.com.