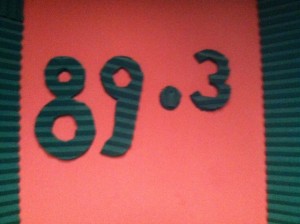 Listen to The Latino Media Collective on Pacifica Radio WPFW 89.3 FM:
Audio clip: Adobe Flash Player (version 9 or above) is required to play this audio clip. Download the latest version here. You also need to have JavaScript enabled in your browser.
"We know affordable housing is dwindling in Alexandria," activist and Alexandria resident Nisaa Harper told the standing-room only crowd at the Charles Houston Recreation Center. "The truth of the matter is everyone who's left this community is not going to be able to come back," she said.
This past Monday in Alexandria's Old Town, the Local Station Board of Pacifica Radio WPFW 89.3 FM and the Alexandria chapter of the NAACP held a town hall meeting to hear about the issues the community is facing, in particular gentrification and the lack of affordable housing. 
Over on the city's West End in the Beauregard Area a massive project is underway which will destroy almost 2,500 units of some of Alexandria's most affordable housing. City officials, a number of whom were present at the town hall, stressed that 800 units of affordable housing would be built as part of the massive 12.4 million square foot project, but residents and activists said that number was inadequate and they also questioned just how "affordable" the affordable housing would be.
Luisa Burgos is a young activist with Tenants and Workers United, a grassroots group based in Alexandria which has been organizing with tenants in the West End, where she lives. "What we're trying to do is inform [West End residents]… that their house is basically going to be destroyed and when they come back they won't be able to afford it." She continued, "I want to let the Council [and] Mayor know that we are noticing this stuff and we're not going to let it happen in the future, [and] we don't want it to happen now."
In addition to Alexandria Mayor Bill Euille and Virginia state senator Adam Ebbin, most of the Alexandria city council attended the town hall, including Councilmembers Del Pepper, Alicia Hughes, Paul Smedberg and Frank Fannon. Numerous candidates stopped by as well, including two Democratic nominees for city council, Allison Silberberg and John Chapman. Mike Caison, chairman of Alexandria's Affordable Housing Advisory Committee, addressed the gathering, as did Derek Hyra, chairman of the Alexandria Public Housing Authority.
"We are concerned about gentrification and about displacement in this city," said Hyra, who's a professor of urban studies at Virginia Tech and is writing a book on D.C.'s Shaw/U Street area, which has experienced enormous gentrification. "Those same dynamics, those same pressures that are causing the displacement there are here in Alexandria," he said.
"It's not all lost," said WPFW volunteer and supporter Fred Harris, who was born and raised in Alexandria. "We have to get the names and addresses of all those big businesses that are supporting this so-called gentrification and start boycotting [them]."
Related stories:
Alexandria's Trail of Tears, May 16, 2012
WPFW To Hold Town Hall Amidst Alexandria's Gentrification, Aug. 17, 2012